Spells allow your champion to use two additional skills. Spells should not be confused with champion skills. With the help of spells you can significantly increase the effectiveness of your champion. Once you start exploring the world of League of Legends, you won't have all the spells at the very beginning.
They will open as you gain levels. The most important thing is to get to level 8 and get Flash into your arsenal, since this spell is the most common choice of players and it is they who need to learn how to use first. By default, spells are activated with the "D" and "F" keys. Please note that most spells are activated instantly when pressed, and their cooldown is very long.
In essence, the spell can be compared to an ult, and in some cases the effect of the spell is truly decisive. Each player can take two different spells at the beginning of the game. You can change spells at the beginning of the game, in the champion selection menu.
Accordingly, when choosing, the left spell will be the hot key "D", and the right spell will be the hot key "F".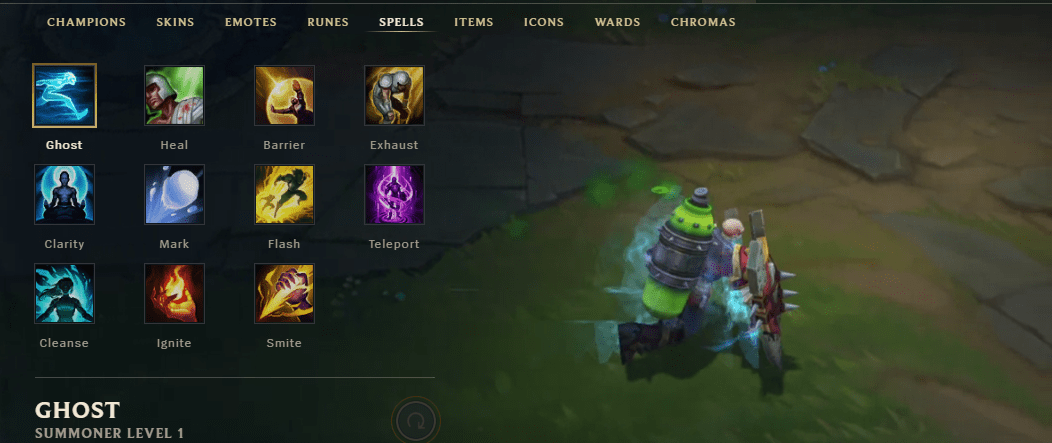 Different champions use different combinations of spells. For example, magicians with good one-time damage take Flash + Ignite. Thus, additional skills appear in their arsenal, with which they can quickly jump up to the enemy and inflict a series of skills and finish it all off with finishing fire. For example, a support spell is well suited for the Exhaust spell, with which he can slow down the enemy. Very often, spells are used to compensate for some of the shortcomings of a particular champion, such as lack of control skills or poor mobility.